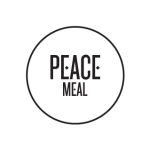 Bringing Cultural, Intellectual & Spiritual Understandings Of Islam Through Interactive Programmes.
Popular Products
All products are curated
Let's stay in touch
Sign up to our bi-weekly email update about out promotions and happenings.
We respect your privacy, so we never share your info.
Unique Atmosphere

Don't expect brand new and nicest furniture. This place has a style of its own which creates its unique atmosphere. Oh yea, the coffee is great and the cakes are marvelous. My gf will go mad if we don't go here at least once a week 😛
Haziq Zamri
Chai Latte & Shawarma

I'm quite new to the area so only recently tried mukha, very happy with the service and quality of food and drink. Love the mocha, chai latte and shawarma oh and cookies 🙂
Sadie Rajah
Love the Ambience

Love the ambience, hot chocolate and chicken shawarma. People here are friendly and I'm proud that we have a cosy café in TTDI.
Hezreen Rashid